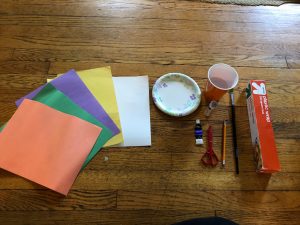 Supplies:
Blue watercolor paint (pan or tube)
1 piece of watercolor paper (or other heavy paper)
paper plate
paint brush
pencil
scissiors
3-4 pieces of construction paper (any colors)
Saran Wrap
glue stick
pencil
cup of water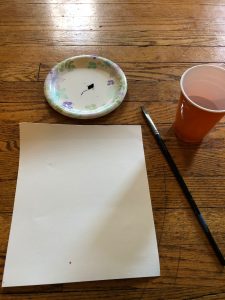 Step One:
-Gather the watercolor paper, paintbrush and water.
-Squeeze a small (half a dime or less) of blue watercolor paint on the paper plate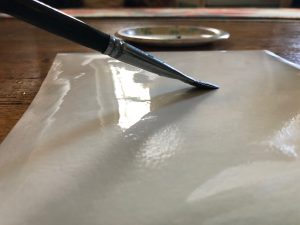 Step Two:
Dip your paintbrush in the water and paint your paper using only water, until it has a shine.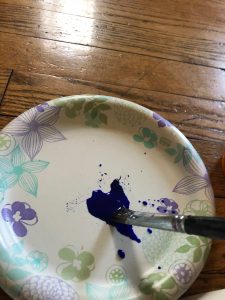 Step Three:
Add water to your blue paint that is on your paper plate.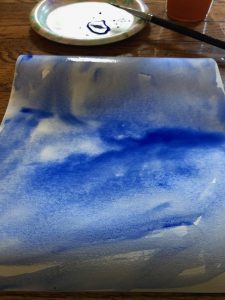 Step Four:
Paint your paper all over with the blue paint. (This is called a wash.) Puddles are totally fine! You want a very wet surface.
Step Five:
Cut 2-3 squares of Saran Wrap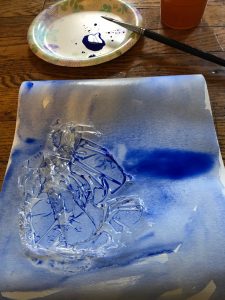 Step Six:
Stick the Saran Wrap to the wet painting, press down in some spots but do not smooth out completely. (The air bubbles are what makes a fun texture.)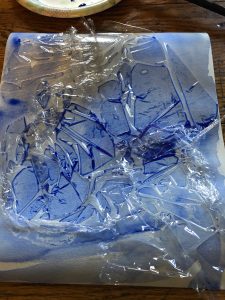 Step Seven;
Repeat to cover most of the wet painting.
Step Eight:
Wait.
Let painting dry with Saran Wrap attached.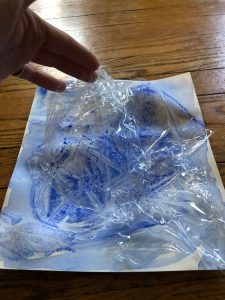 Step Nine:
When dry, remove Saran Wrap.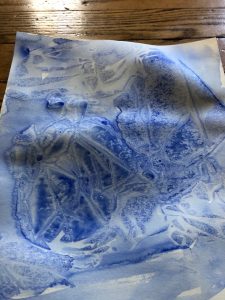 Admire the cool markings your Saran Wrap left behind!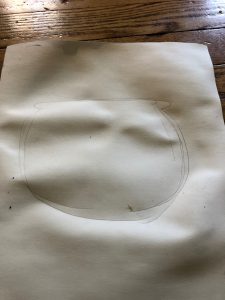 Step Ten:
Turn paper over and draw a fish bowl. (Shape is up to you!)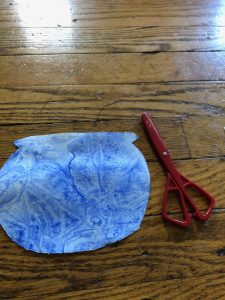 Step Eleven:
Cut out your bowl shape.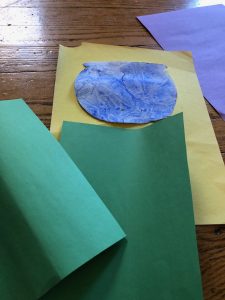 Step Twelve:
Choose one piece of Construction paper for your background. Choose another for your table. Cut the table piece of paper in half or thirds.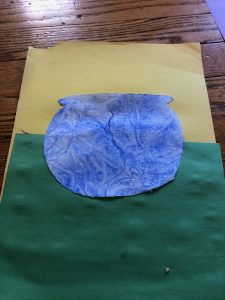 Step Thirteen:
-Glue the paper you are using for your table to the bottom half of your background paper.
– Glue your fishbowl on top.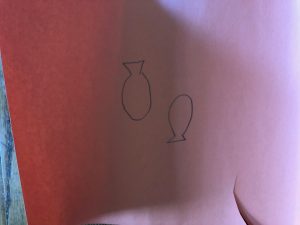 Step Fourteen:
Draw and cut out goldfish shapes from a different color of construction paper. (You can have as many fish as you want in your bowl.)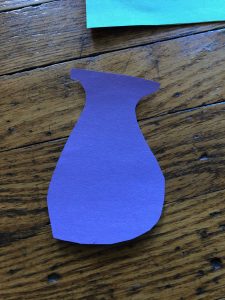 Step Fifteen:
Draw and cut out a vase shape from another piece of construction paper.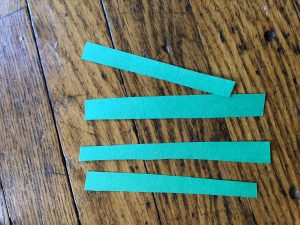 Step Sixteen:
Cut strips of paper into 4 -5 four inch inch strips of paper for flower stems.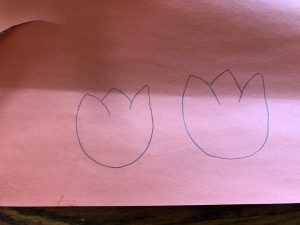 Step Seventeen:
-Draw and cut out flower shapes. ( I did tulips. Any flower shapes work!)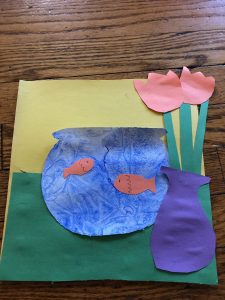 Step Eighteen:
Assemble your still life and glue everything down.
This project can be personalized as much as you like! Pattern paper is a fun alternative to some of the construction paper.
I trimmed off the bottom and top of my construction paper because I liked the composition better.
This would make a great project to mail to family members and brighten their day. 🙂
Please feel free to share your projects in the comments!