This is a fun project that requires some adult assistance and supervision.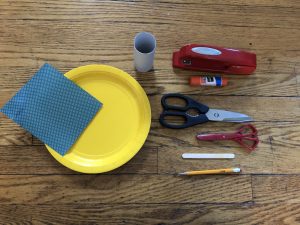 Supplies:
paper plate
paper for sail (I'm using pattern paper here)
toilet paper tube
stapler
glue
scissors (adult and child pictured here)
popsicle stick or pencil
Optional: paint, stickers, markers for decoration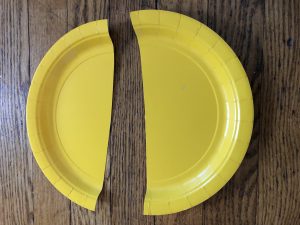 Step One:

Cut the paper plate in half. (pretend this is more equal in size)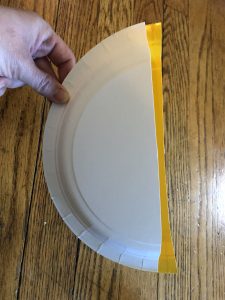 Step Two:
Put sides of plate together so that they make a pocket.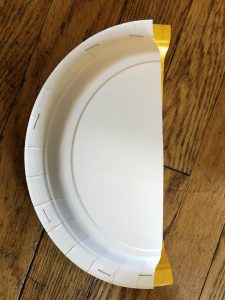 Step Three:
Staple or glue paper together.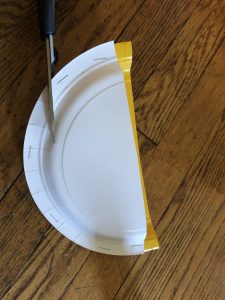 Step Four:
Trim off the bottom (round) part of the plates.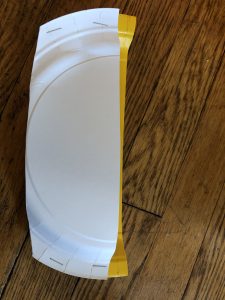 (It will look like this)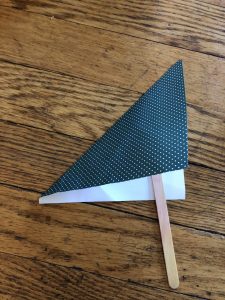 Step Five

: Take your square piece of paper and glue it onto the craft stick like this.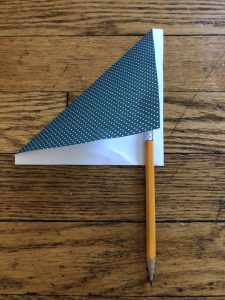 (Or onto the pencil like this)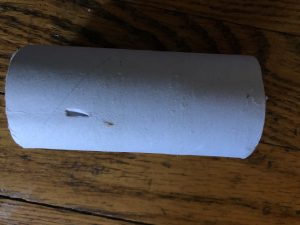 Step Six:
Poke a hole in the toilet paper tube about 1/4 away from the edge. (This is an adult job, made easier with big scissors)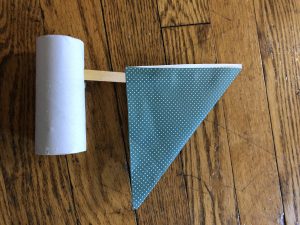 Step Seven:
Insert pencil os craft stick into toilet paper tube.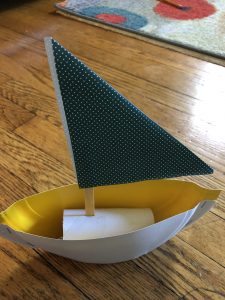 Step Eight:
Glue the sides of your toilet paper tube and such it into the paper plate pocket.
You have a boat! Decorate it however you want. Its sea worthiness will depend on what kind of plate you used. That can be a fun science experiment for another day!